The Residents of the Grand Strand have spoken!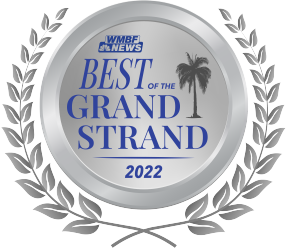 Since 2014, Grand Strand residents have been voting for their favorite local businesses, organizations and attractions in hundreds of categories. Sponsored by WMBF, with hundreds of thousands of votes cast annually. This year the competition was resilient, we are happy to say we walked away with the top honor in two categories! 

The contest proceeds in two phases – a nomination phase, and voting. Grand Strand Residents and WMBF viewers can propose business, organizations and names for the all of the categories, including new categories. This keeps the contest fresh, as new businesses and organizations come to the county and as existing ones change and grow. The Top Five businesses, organizations and attractions are recognized in each category! This is voting round, and from this will be crowned "Best of The Grand Strand"
ABB would like to extend an enormous Thank You to all voters, over 148,102 votes were cast naming Anderson Brothers Bank 
Best Of The Grand Strand - Best Bank
Best Of The Grand Strand - Best Mortgage Company