Creighton Yates promoted to Branch Manager at Conway Main 
                             
       June 8, 2021 - Anderson Brothers Bank is pleased to announce the promotion of Creighton Yates to Branch Manager. 
Anderson Brothers Bank is pleased to announce the promotion of Creighton Yates as Branch Manager in the bank's downtown Conway office located at 500 Main St in Conway. 
In his role, Creighton will continue to assist customers with a full array of consumer lending products.  In addition, he will now provide supervisory support within the branch to ensure effective and efficient customer service.  He joined ABB in September 2015 in the bank's downtown Conway office as loan officer. 
"Creighton has been a crucial part of the success for the Conway / Myrtle Beach area.  His passion to serve customers and his team reflects daily.  This is well deserved!" said Jeff Williamson, Vice President / Consumer Finance Director.
April Causey Promoted to Processing Manager
April 23, 2021 - Anderson Brothers Bank is pleased to announce the recent promotion of April Causey to Processing Manager. 
In her role, Causey will work and support Mortgage Lending VP, Tim McCoy, Loan Officers and Mortgage Loan Processors on a daily basis to ensure Mortgage loan applications are originated, processed and closed according to established policies and procedures.
Causey is a graduate of Horry Georgetown Technical College and has 27 years of experience in the mortgage field. She has been employed with Anderson Brothers Bank for the past eight years with her most recent position being Mortgage Loan Processor.  She resides in Aynor with her husband, Tracy, where she is an active member of Langston Baptist Church.
"April has done an outstanding job fulfilling her role as Mortgage Loan Processor. Due to her dedication and the value she has brought to our Mortgage Lending Team, we are pleased to announce her new role as Processing Manger" said Tim McCoy, VP Mortgage Lending. 


Jeff Williamson appointed Consumer Finance Director 
Mullins, SC, January 26, 2021 – Anderson Brothers Bank is pleased to announce the appointment of Jeff Williamson to Vice President Consumer Finance Director. Williamson will continue as manager of the Main Street Conway office.
In this new role, Williamson will promote and support the sales, marketing, servicing, production and performance of non-real estate consumer loans. Williamson is a graduate of the University of Michigan and has received Professional Certifications from the University of North Carolina and Harvard University. Jeff has over 20 years of experience in the consumer finance industry. He resides in Conway with his wife, Kendra and two children.
"We make over 10,000 consumer loans in our 25 branches every year. These loans are extremely important to our customers and are vital in fulfilling our role as a true community bank. Jeff brings the leadership and experience we need to further expand, improve and serve our customers with consumer loans. We are pleased to appoint Jeff as Consumer Finance Director" said David Anderson, CEO/President.
Deborah Burroughs VP Commercial Loan Officer joins Anderson Brothers
January 26, 2021, Mullins, S.C.
–
Anderson Brothers Bank has announced that Deborah (Debi) Burroughs has joined as VP Commercial Loan Officer in our Murrells Inlet office. Burroughs' responsibilities include working with local businesses to develop new banking relationships for Anderson Brothers Bank.
Burroughs is a native of Horry County with over 25 years of banking, finance and real estate experience.  She brings with her an expertise in commercial, consumer, mortgage, and wealth management.  Ms. Burroughs is a National Association of Corporate Directors Fellow and a licensed SC Real Estate Broker.  She currently serves on the Board of Burroughs & Chapin Company, Inc.  She also serves as Board Chair for Chapin Company, Inc. and is the former President of Burroughs Company, Inc.  Additionally, she served as a member of the Coastal Carolina University Spadoni College of Education Board of Visitors.
Her span of community involvement consists of the Myrtle Beach Chamber of Commerce, Rotary Club, Leadership Grand Strand, United Way, and service on the Boards of Franklin G. Burroughs-Simeon B. Chapin Art Museum, The Boys and Girls Club of the Grand Strand, Kids Voting, and South Carolina Bankers School Advisory Board.
Burroughs is a graduate of USC- Coastal Carolina with a Bachelor of Science in Business Administration with an emphasis in Management and Real Estate and a Bachelor of Arts in Psychology.  She received a Master of Business Administration from Winthrop University and is an alumnus of South Carolina Bankers School, as well as, Louisiana State University's Graduate School of Banking.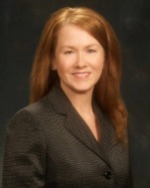 Anderson Brothers Bank opens New Branch in Florence, South Carolina
December 14, 2020, Mullins, South Carolina—Anderson Brothers Bank today opened its third location in Florence signifying their continued growth in the area.  The newest location is at 2001 Hoffmeyer Road in Florence.  The branch has a friendly open feel with local friendly faces to greet its customers.
Anderson Brothers Bank currently has 25 branches in the Pee Dee and Coastal regions with this addition to the Florence area.  "It is with great anticipation and excitement that we announce the opening of newest Anderson Brothers Bank location in Florence." said Randy Altman, Area Executive for Anderson Brothers Bank.  "This new branch will be beneficial to our customers by providing a convenient location, and it represents an additional and significant step toward our future growth in the Florence market."