Anderson Brothers Bank launched its Dealer Services division in 1998 and established a niche in the non-prime indirect auto finance business. Today, this progressive division partners with an extensive network of automobile dealerships to offer convenient on-the-lot financing options to dealers and their customers in 25 counties throughout North and South Carolina.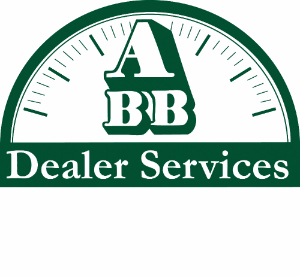 With a dedicated staff of dealer relations managers and experienced credit professionals, Anderson Brothers Bank has earned a reputation of providing exceptional service to the dealer community. ABB's Dealer Services division includes a staff of 12, each with the experience and training to provide expertise designed to help your business succeed.
ABB's Dealer Services programs offer competitive interest rates, generous terms, flexible financing options, automated approval services, and more.
ABB's Dealer Services program includes:

Flexible financing options available with terms from 36 to 72 months

Attractive front-end and back-end advances

Financing of GAP and Warranties available

Exceptional personal service – we take pride in our quick response time and personal approach to accommodate your sales efforts

With ABB's Dealer Services, you'll have everything you need to sell more vehicles and increase your profit
For more information about our Dealer Services program, please contact any of our ABB Dealer Relations Managers:
Christy Wood

Asheville/Western NC

843-624-1345

Jennifer Lewis
Conway / Myrtle Beach
843-855-4319
Email Jennifer

Paul Lee
Charleston
843-343-3103
Email Paul


 

 

Jamie Brittan

Beaufort / Savannah 

843-452-9839

Email Jamie

 

 







 Cicely Hand

Greenville / Spartanburg / Rock Hill

864-484-3122

Email Cicely
 

 

Sharon Lynch

Augusta/Northeastern GA 

843-624-1154

Email Sharon

 

 

Wendy Blalock
Winston Salem/Statesboro/Charlotte/Greensboro
843-331-5433








Steven Carbone

Raleigh Durham/Eastern NC

919-455-1540

Email Steven