Welcome to Your New Website
We're proud and excited to provide innovative banking solutions to you.  This is one way we can make your experience looking for an affordable loan or the right Rewards checking account easy.  Take a tour of your new website and experience the same great service and information you are used to with our sleek new look. 
Please be aware that our website works best in Google Chrome and Microsoft Edge.  
Responsive Design
This website was designed to provide you with responsive features.  This means you can easily navigate, read, and submit forms on any desktop computer, tablet or mobile phone.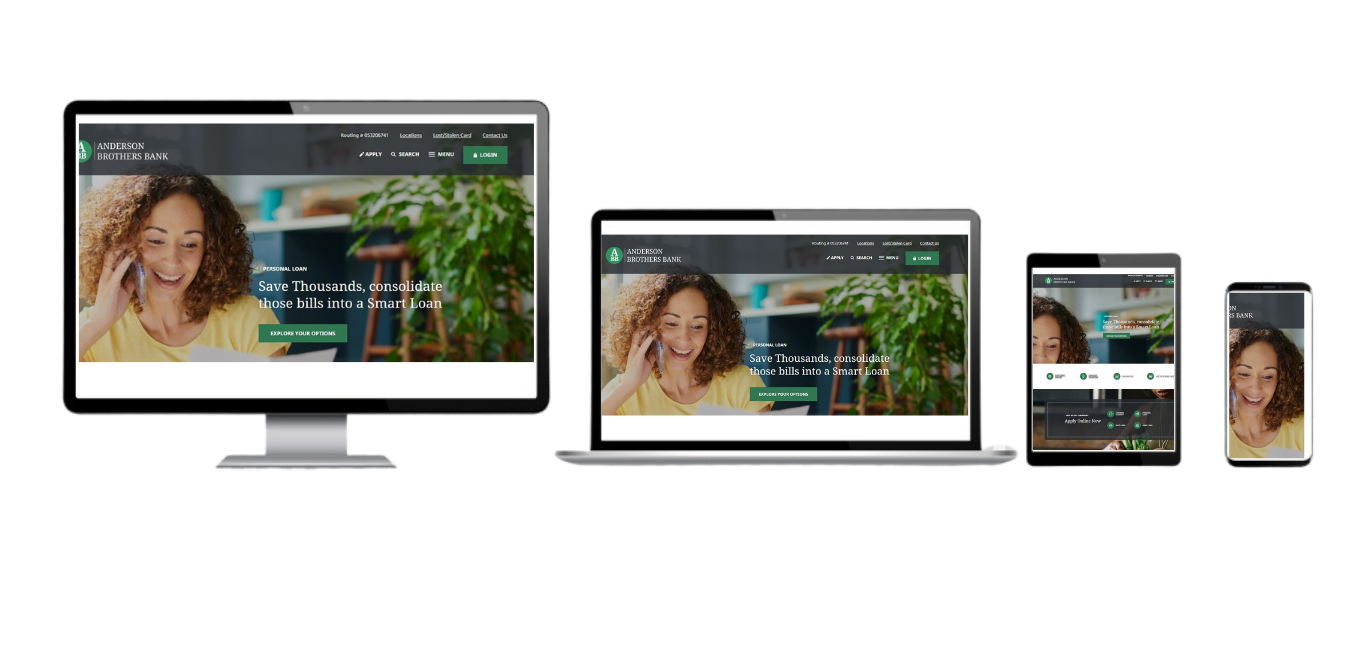 Online Banking Login
The online banking login has a new home.  Located in the main menu in the top right corner of every page on our website.  Simply click the Login button to enter your username and password and you're in and ready to go!



Your New Menu
We have created a new menu experience for you to easily navigate to what you're looking for when you need it.  The menu is available at the top right corner of each page to help you click and go in no time at all.  Once you click on menu, you will be able to quickly navigate between our personal, business and investment pages.  You choose what you want to view and then go back to the menu to choose another option if you need to.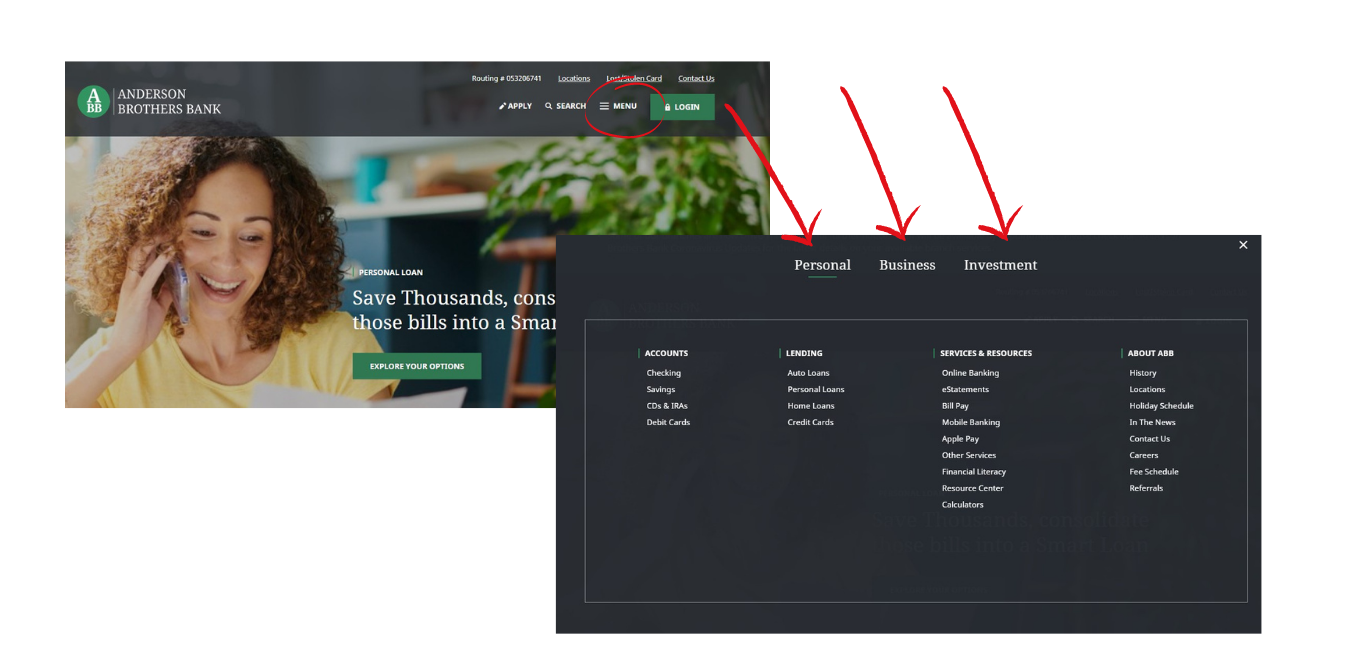 Safe, Secure and Convenient Online Applications
Ease, convenience, flexibility and security is what we had in mind when designing our online application center.  Whether you are looking to consolidate your debt, buy a car, buy the home of your dreams or just need a new checking account, we have got you covered.  You can click and type your way to the loan or service you need on our safe and secure online application center.  You can now apply from the Personal homepage, just scroll down from the top of the page and you will find it with no problem!
Can't find something you need?  Give us a call and we'll be happy to help.